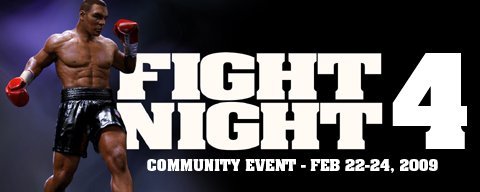 The Vancouver Fight Night Round 4 event was already highly anticipated however this was elevated with the release of the Fight Night Round 4 Ali-Tyson teaser just recently. Over the next weeks and months pastapadre.com will be trickling down the awesome features to this upcoming addition to the Fight Night Series. I had the extreme pleasure of being picked to represent pastapadre.com and certainly was not disappointed.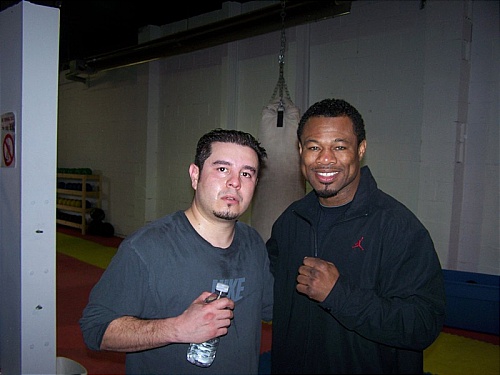 The day started with a trip to Griffin Boxing Gym in North Vancouver. Let me add that I am in decent shape despite not really being as active as I was in my 20's, so I take going to a gym pretty seriously in that I don't want to be embarrassed by looking like someone who doesn't exercise often. Even though we only completed about 5-7% of a full workout, I can proudly say that my whole body is sore today and I probably looked like I don't exercise often but it was all worth it when Sugar Shane Mosley walked into the gym right before I was about to puke 20 minutes into the workout. From there, he and Contender winner, Sergio Mora were basically giving us all access by answering all kinds of questions we posed.
Sergio Mora also impressed me with his attitude and rag to riches mentality because we probably come from similar backgrounds but he certainly has polished the rough edges he displayed while competing in The Contender. He testified that waking up with a million bucks in his bank account (after having 36 dollars right before The Contender) has given him plenty of obstacles in his path to becoming a World Champion again. It was also apparent that just by hanging out with Shane that he is able to see where he wants to be in terms of being a champion. Both guys were unbelievably approachable and willing to give us the inside scoop on how a fighter trains and thinks before a big prizefight.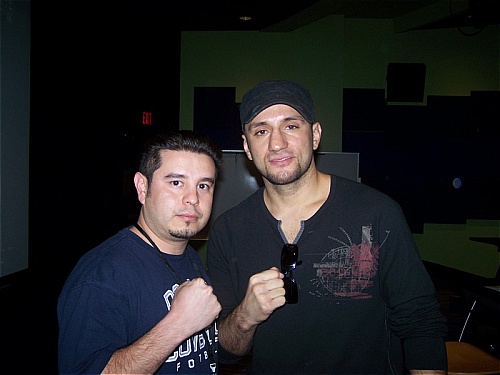 The game itself is amazing for being a week into "Alpha" stage and it's evident from the start that this game is nothing like FN3. The group of people selected to attend also made this an event to remember, especially since most have a deep love for the sweet science. EA did one heck of a job hosting this and I think we were all impressed with the producers and developers willingness to interact with us in a manner that I could only dream of when I was kid playing games on my Nintendo or Sega Genesis. I think it's amazing that we, the community can shape games into what we want. Stay tuned to pastapadre.com for more updates on Fight Night Round 4!
Thanks to Moz for heading out and covering the event. Details on the game cannot be divulged at this time but will be discussed when the opportunity arises – PP