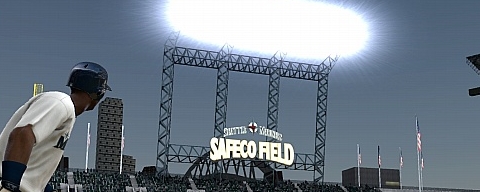 Having received my copy of MLB 09 The Show on Saturday afternoon I worked to make sure I could at least get up some videos and a handful of screenshots. Further coverage in the way of impressions, online play thoughts, a deeper look at some features and more videos and screens will come beginning Sunday night.
Continue on to see nine screenshots and four different videos in HD. If you have any screenshot or match-up requests feel free to leave them in the comments and I'll pull some of those suggestions for the next round.
Videos – Click on them and then choose to watch in HD for larger versions.

.
Screenshots – Larger versions can be found in the gallery.