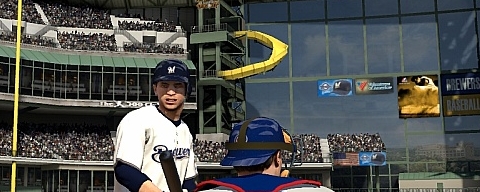 The first roster update for MLB 09 The Show is now out after a short delay. This update includes 175 player movements and several name additions. Some of the changes are listed below but Ken Griffey Jr is now on the Mariners also. Manny Ramirez did not sign in time to make this update. It's likely we'll see the next one, which should be due out on Monday, include him and other more recent moves.
Change Highlights:
C Jason Varitek moved from Free Agent to Red Sox Position.
1B Brad Wilkerson moved from Free Agent 2 to Red Sox Bench.
C Josh Bard moved from Red Sox Position to Red Sox Bench.
CF Mark Kotsay moved from Red Sox Bench to Red Sox Minors.
SP Andy Pettitte moved from Free Agent to Yankees Starting.
1B Nick Swisher moved from Yankees Position to Yankees Bench.
CF Melky Cabrera moved from Yankees Bench to Yankees Position.
3B Morgan Ensberg moved from Free Agent 2 to Rays Minors.
RP Jason Isringhausen moved from Free Agent to Rays Relief.
2B Josh Barfield moved from Indians Minors to Indians Bench.
SP Anthony Reyes moved from Indians Relief to Indians Starting.
C Kenji Johjima moved from Mariners Position to Mariners Bench.
CP Mark Lowe moved from Mariners Relief to Mariners Closer.
SP Oliver Perez moved from Free Agent to Mets Starting.
SP Livan Hernandez moved from Free Agent to Mets Minors.
If you do not have your PS3 connected online I've uploaded the file and it can be downloaded directly here and then transferred over.