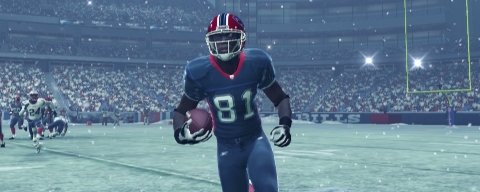 According to reports Terrell Owens has signed a one year deal with the Buffalo Bills. How will he fare in Buffalo with Trent Edwards as the QB? Does this move make them a contender in the AFC East?
To me this makes some sense in that it is a one year deal so T.O. will be playing for a contract next off-season. But I don't see how he can be expected to handle playing with a QB that is not nearly as good as the ones he has criticized in the past. One thing is for sure the Bills will have a ton of media focus on them now. Maybe that is what they want, it's why a team like Jacksonville made sense to me at first. A move like this will sell tickets and merchandise.
In Madden do the Bills now become a popular online team? With Lee Evans on the other side I can see that happening. What do you think?