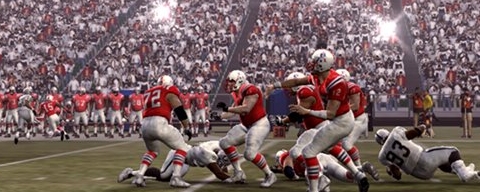 This week's Inside EA Blog posting for Madden 10 focuses on some of the changes made to make the game more of a simulation. Most of that centers around the animation and various speed elements. Many of the things specifically mentioned have been gripes of the hardcore community. This is another good sign about the direction Madden is taking this year.
From the very beginning of the year, we've tried to make clear our vision for Madden – one of authenticity, realism, & simulation (aka 'sim'). There is no doubt that we all want to turn this game into the most realistic version of Madden in history. This week I wanted to touch on some of the changes we've made (and struggles we've had) while trying to achieve this goal for Madden NFL 10.
To read full blog posting and catch some of the video examples head over to the Inside Blog here.