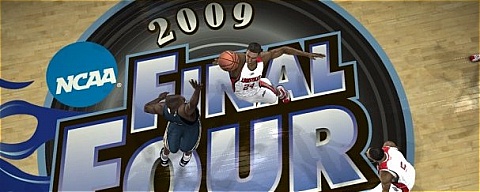 Congrats to ptwaugh for winning the code for NCAA Basketball 09 March Madness Edition. After taking the names of everyone who correctly predicted the wins by Villanova and UCONN and using random.org it was ptwaugh who's name was pulled out. Email me and I'll get your code sent over!
The contests continue with another opportunity to win a MME download code which will run through the end of the day Monday. To be eligible you can either post a comment on this article using your IntenseDebate account or with Twitter be one of my followers and send me a message (about anything) beginning with @pastapadre. If you do both you'll have two entries into the drawing.
Thanks to everyone for the response to these contests. I now plan to do them on a semi-regular basis (maybe once a week). While I won't always have codes for the giveaways I will attempt to offer up something relatively intriguing each time.