The first three selections in the 2009 Madden Mock Draft could well be the same ones chosen on NFL Draft day. However now is where the picks start to deviate from what the normal mocks out there are predicting. Remember this is not my mock of what I expect to go down on April 25th. Instead it is a look at the players teams might choose based on who would help them the most in Madden 10 and beyond.
Picks 4-6 belong to the Seahawks, Browns, and Bengals. Continue on to view those selections and leave your thoughts in the comments.
#4 – Seattle Seahawks – Mark Sanchez – QB – USC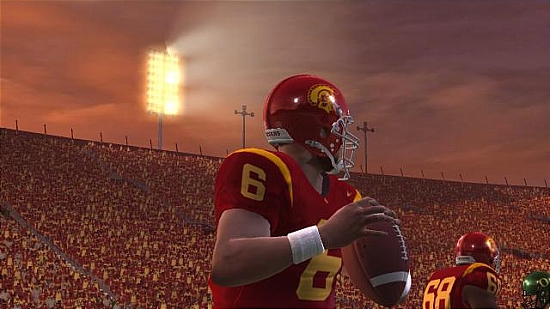 I promised some surprises and here is the first one. The conventional choice here would've been either Michael Crabtree or Eugene Monroe. Crabtree probably would've been the guy until I thought about a more creative option. Taking Crabtree would complete a very good foursome at WR along with Jon Carlson at TE. I don't believe though that having a 4th very good receiver is that huge of a deal in Madden when the team could run mostly out of 2 WR or 3 WR sets or get by with an average guy as the 4th.
So here is where taking Sanchez makes sense. By having him come in he will be prepared as the successor to Matt Hasselbeck. This frees up Seneca Wallace to play WR full time and also run some Wildcat. So basically the team would have the four WRs that Crabtree would've made up only a better outlook longterm with Sanchez waiting in the wings.
#5 – Cleveland Browns – Malcom Jenkins – CB – Ohio State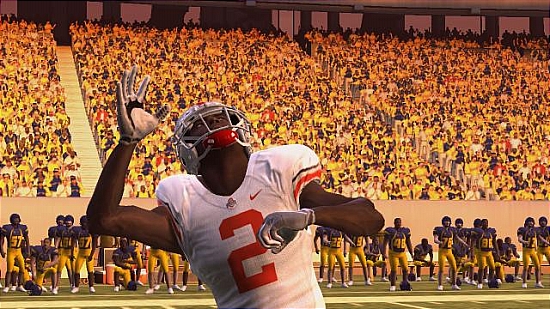 There were a couple different directions that would make sense for the Browns. On defense they could use help in the secondary and a pass rusher out of the 3-4. Because of that Jenkins and Brian Orakpo were on the list. On offense a running back might be a beneficial choice but taking someone like Beanie Wells would've been a stretch this high when Jamal Lewis will remain sufficient. I couldn't ignore the thought of teaming up Braylon Edwards with Michael Crabtree or Jeremy Maclin either.
In the end the decision was made to go with Jenkins. Given that users rarely control a CB having someone who can cover is critical. You can always control a LB or DE and attempt to get pressure.
#6 – Cincinnati Bengals – Eugene Monroe – OT – Virginia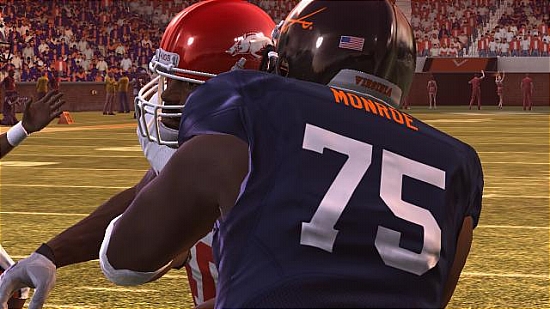 With Crabtree slipping some here was another place he could've gone. Losing Houshmandzadeh means they could use a threat across from Chad Johnson. Putting BJ Raji or Brian Orakpo on the defensive line was considered as well.
However the biggest need for the Bengals is on the offensive line. Losing Stacy Andrews just made it an even more glaring deficiency. Eugene Monroe should be rated along with Jason Smith as the top lineman in the draft.
Check back in a few days for the next three picks in the Madden Mock Draft! Previous: 1-3