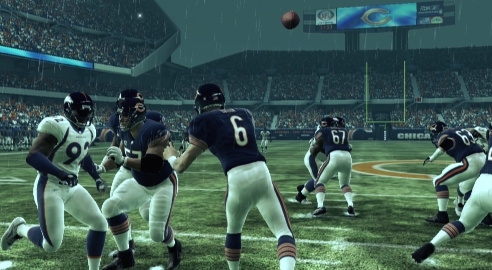 Reports are now surfacing that the Broncos have agreed to a trade sending Jay Cutler to the Bears. The package for Cutler is said to include two first round picks, a third round pick, and Kyle Orton. A fifth rounder will be sent back along with Cutler to Chicago.
That is a hefty price to pay but rare is the opportunity to get a QB of Cutler's caliber. This is especially the case for the Bears who have suffered through mediocrity at the position for so many years. The Broncos definitely come out of a bad situation looking better than many would've predicted given the circumstances.
With Devin Hester's speed on the outside and Matt Forte as a threat in the running game this makes the Bears' offense much more dynamic. If they were to draft another receiver or offensive lineman with their second rounder they'd be in even better shape. What do you think of Chicago acquiring Cutler and how will it affect the teams in Madden 10?