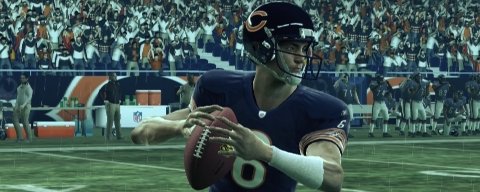 Yesterday Broncos owner Pat Bowlen came out and publicly stated that the team is attempting to trade Jay Cutler. This is the culmination of a rocky month ever since his name surfaced as having been part of the talks between the Chiefs, Patriots, and Bucs in what ended up just being Matt Cassel to the Chiefs.
Which team will trade for Jay Cutler and what will that mean for them in Madden 10? Continue on to view the most likely destinations and leave your thoughts in the comments.
Tampa Bay Buccaneers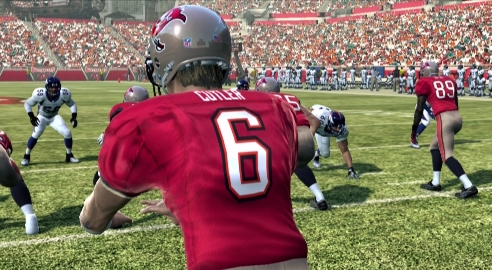 It was the Bucs attempting to acquire Cutler earlier in the offseason that set in motion the events that led to where we are today. They have the #19 selection in the draft but no second rounder to package with it and probably don't have a QB to include that would interest the Broncos. With the addition of Kellen Winslow the Bucs would be an entertaining offense in Madden with Cutler at the helm.
New York Jets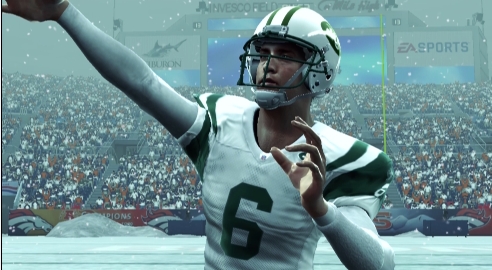 It's no secret that the Jets don't have an answer at QB and have expressed interest in Cutler previously. They have the #17 pick which could be dangled as part of an offer. He may not be the right fit though for new head coach Rex Ryan's system. For Madden he would vastly improve over anyone currently on the roster though there wouldn't be the same threats at receiver to take advantage of as there was in Denver or some of the other possible places he may be traded.
Washington Redskins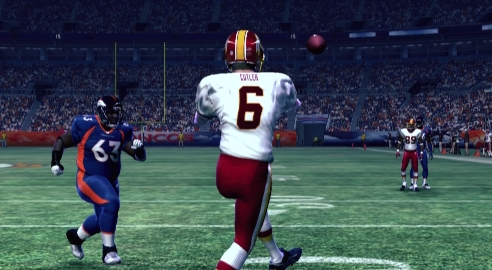 The Redskins apparently are making a run at Cutler. They have the #13 pick and may also look to unload Jason Campbell considering the circumstances. Cutler would fit well in a west coast offense system such as the Redskins run. He would improve the team in Madden, though maybe not to the extent that he would for the other potential destinations as Campbell has been relatively effective in the game.
Carolina Panthers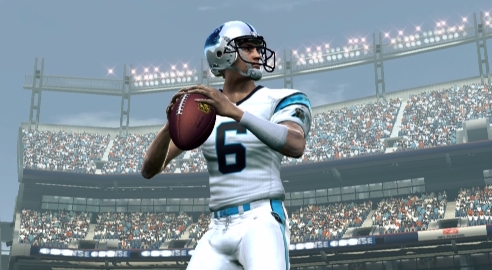 The Panthers are desperate. So much so that they're looking at bringing back Jake Delhomme. Imagine how good the team would be with Cutler. Two great running backs, a great wide receiver, and a solid defense. While Carolina doesn't have a first round draft pick to offer they are trying to find a suitor for Julius Peppers. The NFC South is known for flipping standings every year and the Panthers would be primed for a run at the division crown should they acquire Cutler.
Chicago Bears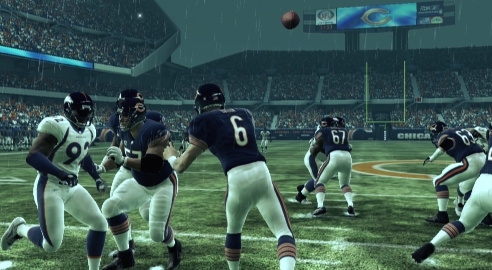 Kyle Orton isn't a long term solution for the Bears. They have the #18 pick but that wouldn't be enough on its own. If they were able to add Cutler and draft a receiver the offense would have some firepower. It just doesn't seem like the Bears want to make any kind of splash this offseason.
San Francisco 49ers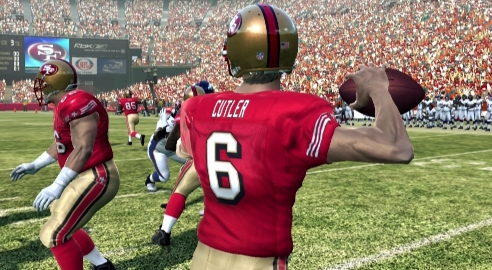 With the bust that Alex Smith turned out to be it's difficult to make another huge investment at QB. However it will have to be done sooner or later and the opportunity to get someone like Cutler does not come around often. The 49ers have the #10 pick that could be involved in a potential deal. It wouldn't give the team a great offense but they'd be taking a big step towards it.
Minnesota Vikings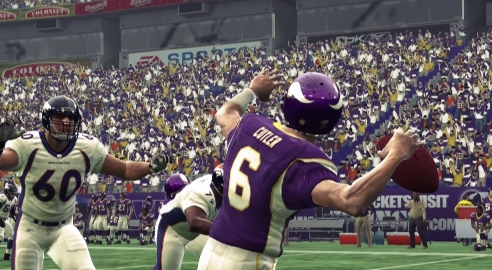 After trading for Sage Rosenfels the Vikings would seem a long shot to end up with Cutler. But someone like Rosenfels shouldn't be what prevents a team from going after a franchise QB. With Cutler the Vikings would easily be one of the best teams in Madden. It's going to take a lot more than their #22 pick though to get something done.