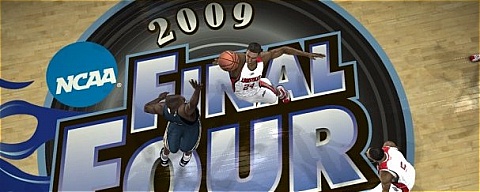 With the NCAA Tournament concluding as North Carolina routed Michigan State I wanted to wrap up the two contests that were decided with that result.
Congrats to brob1 for finishing at the top of the Tournament Challenge. He outdid 99.3% of the entrants in the entire ESPN TC which is an impressive accomplishment. Contact me via email so we can discuss the details of your XBL or PSN card.
For the 3 on 3 NHL Arcade code there were four people who correctly chose the game winners. They were assigned numbers and then chosen at random. Sroeland comes away with the code. Email me or direct message me on Twitter and I'll send it off to you.
Thanks everyone for participating. I should have a new contest up sometime next week.