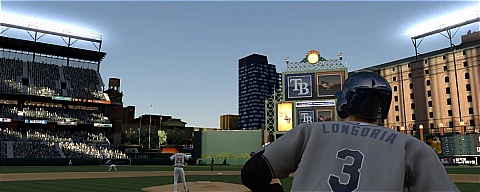 The latest roster update for MLB 09 The Show came out earlier today. This is a significant one in that the players who appeared in their first MLB game can now have their real names included. Gary Sheffield also makes his way to the Mets roster.
For those of you who can't connect the PS3 online I have uploaded the file to be grabbed here. Unzip it and then transfer the folder to the saves area in the XMB. There are 183 player movements in this update. The highlights as designated by SCEA are below.
RF Ichiro Suzuki moved from Mariners Position to Mariners Minors.
DH Mike Sweeney moved from Mariners Bench to Mariners Position.
SS Omar Vizquel moved from Rangers Position to Rangers Bench.
LF Luke Scott moved from Orioles Bench to Orioles Position.
SP Jeff Niemann moved from Rays Minors to Rays Starting.
2B Josh Barfield moved from Indians Bench to Indians Minors.
RP Lance Cormier moved from Rays Minors to Rays Relief.
LF Delmon Young moved from Twins Position to Twins Bench.
C Joe Mauer moved from Twins Position to Twins Minors.