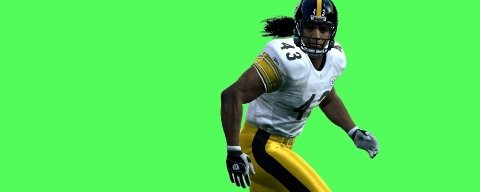 Earlier today EA Sports revealed the remainder of the candidates for the cover of Madden 10. As predicted last week they are Larry Fitzgerald, Troy Polamalu, and Peyton Manning. They join Adrian Peterson, Ben Roethlisberger, Matt Cassel, Brandon Jacobs, Ed Reed, and DeMarcus Ware.
I've long been thinking that Fitzgerald and Polamalu were the top possibilities this year. With the news that they could possibly be sharing the cover it is interesting that both were revealed as candidates together in the last set. Manning remains a possibility but he almost comes across as over-marketed and possibly too costly.
The official reveal of the cover will be coming Thursday. Feel free to discuss your thoughts on who will make the cover of Madden 10 in the comments.