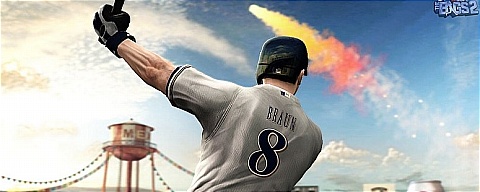 While only some of the features have been revealed for The BIGS 2 there is now confirmation that it will include online play for up to four players. There are no details on how that will be structured as of yet.
The BIGS was one of the first games to introduce online co-op. It didn't actually work in the way 2K advertised which was two users vs two users. Instead though what it ended up being was two users going up against the CPU which was still surprisingly fun and fresh.
Who the two users controlled alternated each inning. In one inning it would be the pitcher and in the next it would be the first fielder after the ball was put into play. Offensively it alternated from batter to batter, with the other user controlling the lead baserunner if one was on.
It worked really well but would've been better if it had allowed for playing two other users like they had stated it would. So hopefully that is what the "online with up to four players" will mean this time. Four different users connecting into the game and going two on two.