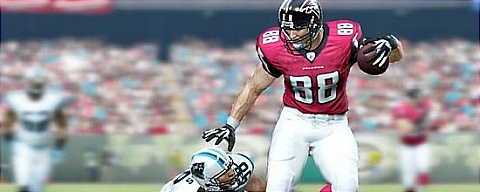 Last month I was able to break some ratings via Twitter while at an NFL hosted luncheon. Those ratings though were not finalized and have been tweaked continuously since. ESPN has obtained the finalized top 10 rated players at some of the positions and even break it down displaying some of the individual ratings categories. These are the official ratings that will be shipped with the game. As usual there will be a release day roster update but generally that adjusts player movement more than ratings.
Click for each position: QB – RB – WR – TE – DEF
While the ratings are stretched out this year that change isn't really displayed with these since the premiere players remain in the 90s. What do you think of these ratings? Leave your thoughts in the comments.