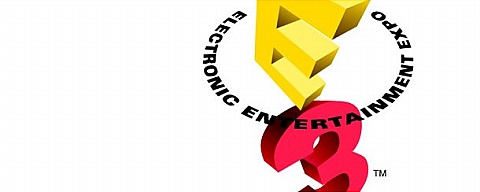 Next week is going to be huge for the world of gaming. After two years of a lackluster reinvention of E3 it now returns back to the spectacle it was before. Gaming companies are buying back into it with big announcements planned and lots of highly anticipated games on display.
This is definitely the case for EA Sports who will have a significant presence at E3 with seven upcoming titles being offered up. In addition to the games on the floor Peter Moore is expected to reveal the new online modes for Madden 10. Here is a look at the games that will be at the event and what to expect.
EA Press Conference (June 1st)
I'll be in attendance for the EA Press Conference on Monday at 2pt/5et. This is where Peter Moore will be talking a lot about the importance and growth of online play and is expected to make multiple online related announcements. I'll be live blogging and tweeting from the Orpheum Theater in LA. You'll be able to watch it live on EA's website here.
E3 (June 2nd-4th)
Madden 10
This is the most anticipated sports game at E3 and rightfully so considering the direction it has taken for this year. Until now most of what has been known about the game are the technical improvements (Pro-Tak). With the online announcements there will be even more reason for excitement.
What could the new online modes "for the competitive and cooperative gamer" be? Speculation certainly is heavy towards Online Franchise which would really cover both sides of that. It could also be a variation of Online Team Play allowing users to control a single player in a team environment.
Those are innovations that came from other EA Sports titles though. My gut feeling is they wouldn't make a big announcement about Madden getting a mode that their other games already have. Could it be a combination of both? Or something completely unique? Regardless it'll be interesting to see what they have in store.
The Madden build comes at about the 80% mark of development and will be hands-on for everyone in attendance. The majority of the build may be unlocked offering the ability to change up teams and settings. Full presentation will be included and that is an aspect that the full scope of has yet to be revealed. So there should be ample opportunity to get a feel for the game, though balance issues are still being tuned to prepare for the release build so that has to remain a consideration. The Wii version will also be there with some news and hands-on impressions as well.
NCAA Football 10
The game will probably be close to finished by the time E3 rolls around. In the past because of where E3 fell in the development cycle EA has been able to offer up NCAA Football in polished form.
Because of the proximity to release it meant ability to choose teams and change settings and check out various modes. If that is the case again there will be lots of info and impressions to provide for NCAA. I don't expect a full build though as there is still news to come regarding Road to Glory mode that is being held back until later in June.
When Teambuilder was announced I was told that the website to begin creating teams would go live 4-6 weeks before release of the game. E3 happens to fall within that range. I would not be surprised at all if Teambuilder launches during E3. That would provide for interaction at home to go along with what EA is talking about direct from the event.
Fight Night Round 4
With FNR4 releasing at the end of June this should be a near completed if not final build on the floor with wide open options. There will be lots of hands-on impressions to be had more so than news since most everything about the game is known. I'm sure the controversy over button controls will be discussed and hopefully word on whether they plan to patch in the control option can be confirmed one way or the other.
Tiger Woods 10
This should be a final build considering the game is out just a week after E3. Given that the demo is out for the PS3/360 more time will probably be spent with the Wii version. Impressions of gameplay and how well the Wii MotionPlus works with it will come.
Grand Slam Tennis
This should be a final build considering the game is out just a week after E3. Impressions of gameplay and how well the Wii MotionPlus works with it will come.
NHL 10 and FIFA 10
Apparently these two will only be shown behind closed doors. That means the games will be presented by producers, some features and improvements shown, but likely will not be hands-on. I don't believe I will be getting in to see them.
The BIGS 2
With the game releasing July 7th this should be a hands-on offering with wide open options. It is the only 2K Sports game that will be at E3. Given the arcade nature and coming off the well received original it wouldn't make any sense for them to be restrictive with it.
Backbreaker
While Backbreaker will be at E3 they have decided to offer an exclusive preview to a privileged media outlet with the game being kept behind closed doors. Everyone else will just be seeing new trailer that goes out. The publisher is also expected to be named (which will be news if it's not Atari as had been listed by Gamestop). A release date will not be announced though right now late fall/winter appear to be what they are shooting for.
This is a major disappointment as E3 would've been a chance for Backbreaker to really make a splash. As I've stated previously I was looking forward to playing the game and thought a lot about the legitimacy of Backbreaker (as a football game) would be determined by their presence at E3. Preventing anyone from seeing or playing for themselves unfortunately just increases suspicion around the title. However I remain intrigued and will be getting a chance to check it out on Tuesday afternoon so I'll be able to provide first hand impressions at some point if not that day.
Coverage
You can look forward to videos and pictures of some games, I'll be tweeting throughout so make sure to follow me on Twitter, there will be multiple podcasts and vidcasts, and of course new content as often as possible. The postings may come more in the evenings considering the time being spent at the convention center during the day. A final pre-E3 update will go up on Sunday.
If you have any questions about these games or aspects of them you'd like me to investigate feel free to leave those in the comments and I'll keep them in mind!