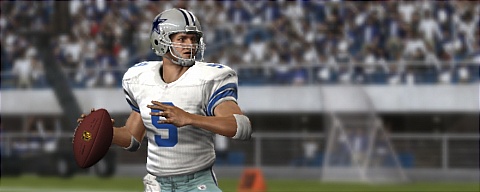 EA is set to announce the Madden NFL Hall of Fame program tomorrow. This is something that is community driven in determining what players or game related history makes the Hall of Fame based on different criteria. Gamestop has the early word on this in their blog and EA will lay it out in great detail tomorrow.
Because it's a community-driven initiative, fan involvement is KEY. As an active member of the Madden Community, you can be a guiding force for the direction of the Madden NFL Hall of Fame. Every Madden NFL fan will have the opportunity to nominate and vote for which Madden NFL artifacts he or she thinks should be inducted each year — and anyone or anything is fair game. Nominate Eddie George as the first cover athlete, the ambulance from '92 that harmed more players than it helped, the Rams playbook from '99, or even the dreaded Madden Curse.
One has to wonder if Michael Vick, undoubtedly one of the most dominant players in Madden history, will be excluded. I suspect he will be. Outside of that it could be fun to speculate who and what from the history of Madden deserves a place in its Hall of Fame.