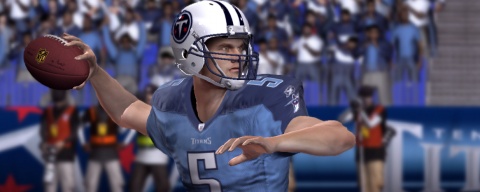 EA Sports has released a video chronicling the events of the Online Franchise Super Bowl that some in the office had been participating in. Lead developer Ian Cummings was able to get his Titans to the Super Bowl to take on the Cowboys. The video contains a good deal of quality gameplay footage.
Keep in mind that the video comes from an old build, probably two months old or thereabouts. There wouldn't be a way to update the build and transfer over an existing franchise. So some things noticed in the gameplay may have been addressed in the final build which incidentally went "Gold" yesterday.
Continue on to check out the video and leave your thoughts in the comments!