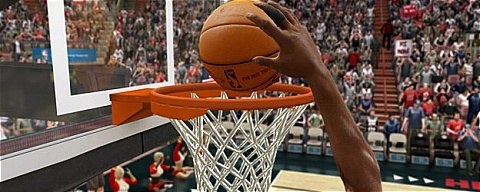 The initial features list on the NBA Live 10 website displayed highly regarded returning features and modes such as Live 365 and Online Team Play. The only new element had to do with Playoff atmosphere. So while the focus may be on gameplay it seemed likely they were holding back on revealing any other additions. Now the website has updated to include more features minus full descriptions, leading to speculation about what they could be.
Advanced User Control – Brings you never before user control gameplay whether it's your handle, how you drop dimes or finish – you take control.
Authentic Team Styles of Play – Slow it down or pick up the tempo based on your teams real style. Bring it all home with authentic NBA playbooks.
Dynamic Season – Description withheld.
Live Run – Description withheld.
The first thing that comes to mind with "Dynamic Season" is the use of evolving DNA within dynasty mode. That wouldn't mean downloading real life data but instead teams changing style of play based on the personnel within the dynasty and players adapting to or changing their styles of play reflective of the circumstances. "Live Run" is probably too vague to to take an educated guess at though. Any thoughts on what those last two could represent?