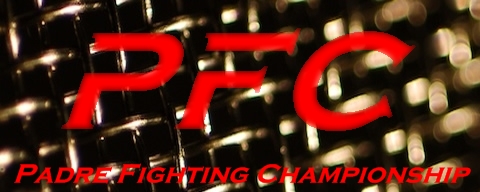 The UFC 2009 Undisputed – Padre Fighting Championship has been a great success. Thanks to an enthusiastic and reliable user base all five weight classes have remained active through the first nine cards. That has exceeded expectations going in and if you're interested check out the title history in the forum.
In celebration of our tenth event, and as a thank you to our league members, PFC 10 will be a special event tournament. The winner of the King of the Mountain Tournament will be awarded their choice of a free copy of EA MMA or UFC 2010 courtesy of Pastapadre. The winner will also be featured in a short article on the main page as the tournament champion along with a recap of the tournament results.
Fights for the event will be picked at random including weight class, characters, and match-ups. Only people who have participated in the PFC will be eligible to compete in the tournament. Round one match-ups will be posted late tonight. Best of luck to all the participants and may the best fighter win!