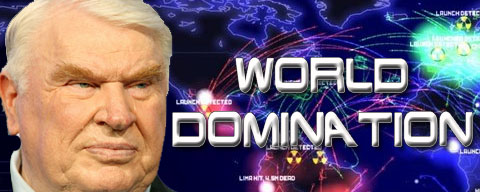 Just when we thought Madden couldn't get any bigger, today comes word from EA Sport President, Peter Moore, that Madden '10 is already ahead of Madden '09 in pre-sale numbers.
I just got the latest pre-sales numbers for Madden… and we're now marginally ahead year-on-year with about ten days to go, last year on this call we talked about pre-sales and whether they were really a key indicator anymore for what the strength of the title is going to be out of the blocks… but we're marginally ahead and the buzz we're now starting to feel for the title is starting to build
For the first time I can remember, the game will be released on a Friday. I normally have to take days off from work, but this year is definitely going to be a plus for us working folk, since we'll have most of the weekend to enjoy the game.
Also, if you've ever wanted to play Madden on a ridiculously large screen in Cowboy Stadium, now is your chance! But as Lee Corso would say, "not so fast my friend". The event is invite only. You can find all the details at the PlayStation Blog.