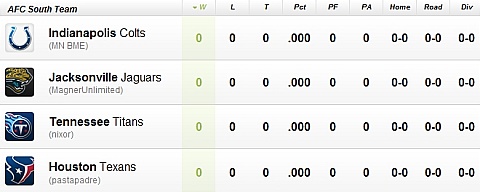 The Pastapadre Madden 10 Online Franchise has been taking shape over the last two weeks. Free agents have now been dispersed through a lottery and waiver process and a handful of trades have been completed. Philadelphia has been by far the most active having made multiple trades leading up to the start of the season.
With how well the game has been playing online, especially after the adjustment yesterday to match the default online and offline game speed of "slow", it is exciting to get everything going. The free agency system has not yet been decided upon however there is still a lot of time to go before that needs to be in place.
Games will open up for play tonight through Wednesday then the usual Thu-Sat and Sun-Wed periods will continue throughout the season. If you'd like to see results and happenings the link to the online franchise on the EA website can be found here. You can also follow along in the forum as well as to keep a look out for any potential openings.