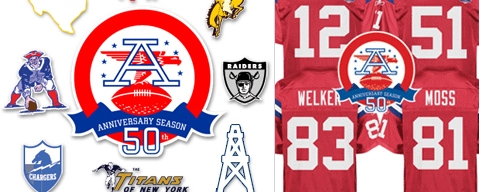 Last Thursday I mentioned the likelihood of AFL Legacy jerseys being included in DLC or an upcoming patch for Madden 10. The very next day a DLC pack featuring Legacy jerseys and themed presentation elements appeared on the Euro PSN store. The DLC pack is listed as being free and includes 16 jerseys and special presentation for those respective games in franchise mode. An image of the description was captured and posted on the Operation Sports forum and can be seen here.
Apparently the DLC is not actually working properly and may just be an empty download. This is likely an indication of a mistake having been made and the listing going out before the DLC was ready. Considering the circumstances with it not having been announced or promoted at all that would make sense.
I've attempted to get comment on the issue but thus far have not received a response. EA may not be prepared to make it official that the DLC is on the way. Thanks to this we do know what the DLC will entail and that it will be free. It appears as though it'll be a really nice value addition to the game.
The original AFL eight are comprised of the Dallas Texans (Chiefs), Houston Oilers (Titans), Boston Patriots (New England), Buffalo Bills, New York Titans (Jets), Denver Broncos, Oakland Raiders, and Los Angeles Chargers (San Diego).