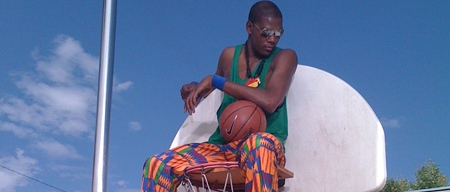 2K Sports held a media event in NY this evening with some athletes and other various celebrities in attendance to celebrate the upcoming release of NBA 2K10. With access to the game some info was sure to come out of it. One attendee that was tweeting was the rapper Wale who was surprised at Kevin Durant's overall rating.
wtf kev durant is only an 82 ovr
This is the first ratings info that has gotten out and it confirms the pledge that the ratings would be more spread out. Ultimately that will be a good thing for the gameplay, but certainly there will be some initial shock as people examine the ratings if a player of Durant's stature has fallen in the low 80s.
Wale also opined on the game and how it felt drastically different compared to 2K9.
2k10 is waaaaay different then 2k9..completly diff game..hard to drive to bucket..no in and out handles..Way slower..
Gameplay videos and impressions of NBA 2K10 should start flowing out from a handful of websites on Friday.