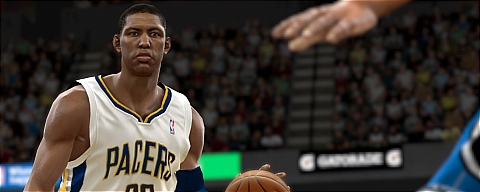 I should have a copy of NBA 2K10 come Saturday afternoon and at that time I'll begin the normal pre-release coverage. Expect the 360 hard drive loading time analysis first. That will be followed with screenshots, videos, and impressions over the coming days and leading up to release.
If you would like to see a specific player featured in a screenshot please leave that name in the comments. Limit it to one player, court, or jersey per request please or it'll be passed over. As I am expecting a wave of requests I'll be more likely to select from commentors using their Intense Debate, Twitter, or Facebook Connect to post the comment. You can also send me a name on Twitter and if you are following me on there you'll have a decent shot as well. Obviously I won't be able to fulfill every request and appreciate that consideration.
I've added a poll below to vote on the first teams to be used in a gameplay video. As usual I like to showcase teams or intriguing matchups outside of those that are usually seen in clips. After the first video I'll begin looking at using specific teams that have been asked for in the comments.