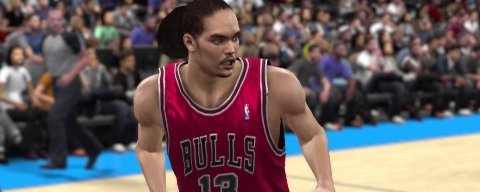 After getting up the full game Spurs @ Jazz matchup I wanted to offer a little more variety in the videos. Because they are recorded in HD it can take almost an entire day to capture, convert, upload, and process a full game's worth of vids. It becomes easier to do a quarter here and there rather than a a handful to do all at once.
So here you can find a quarter of Wizards @ Knicks and Mavericks @ Warriors and the first half of Nets @ Bulls. The Nets @ Bulls matchup has the difficulty bumped up to All Star. Curiously I found the game played on All Star to be easier than the ones I've played on Pro.
Next up will be my initial impressions of the game up which will be posted this evening. Continue on to check out the videos and leave your thoughts in the comments!