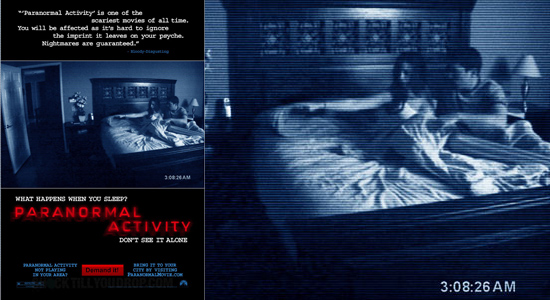 Do you remember the low budget 1999 film The Blair Witch Project? Of course you do. There is a new movie on the horizon being tabbed as the next Blair Witch. Paranormal Activity was made for a mere $11,000 but could end up making millions if all the buzz and hype holds true. After some midnight screenings, viewers are saying it's the scariest movie of the decade.
In Paranormal Activity, we follow a couple (Katie Featherston and Micah Sloat) who are convinced they're being haunted by spirits. To prove this they set up a video camera to monitor their bedroom over the course of 20 nights.
Paramount has released a trailer of the film. What do you think? Will it have the same success as the Blair Witch Project? Will it be even better?
[youtube]OSSqxrh5kp8[/youtube]