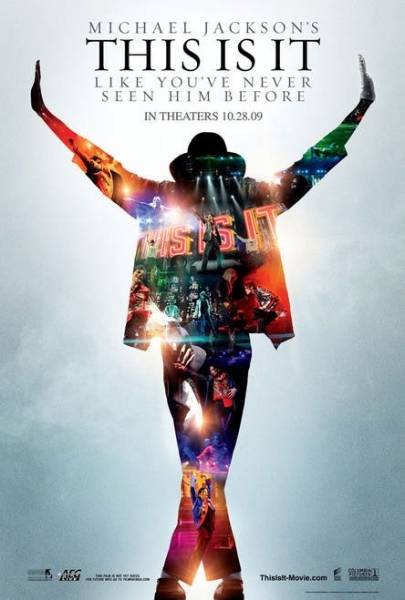 "Michael Jackson's This Is It," has broken advance ticket sales records for a movie. According to Reuters, hundreds of screenings in North America have already sold out, a month before the film's October 28 opening. Proving that even in death, MJ is still one of the biggest superstars on the planet.
Cities with particularly strong sales include Los Angeles, San Francisco, Houston and New York, said Sony Pictures Entertainment, the division of Sony Co that produced the film from "High School Musical" director Kenny Ortega.

Outside the United States, more than $1 million in tickets were sold in Japan on the first day they were available, which was a record, Sony Pictures said.

In London, "This Is It" fans bought more than 30,000 tickets on the first day, which eclipsed advance interest in the "Harry Potter" and "The Lord of the Rings" films, which were popular in Britain.

Record ticket sales were also reported in Holland, Sweden, Belgium and New Zealand, Sony Pictures said.
It's amazing the movie is already selling this much and hasn't even released. But it's not surprising when you consider just how huge of a star Michael Jackson was. Any time a star dies, their death always seems to make them a bit more popular. An example being Heath Ledger's untimely death, followed by the release of The Dark Knight. I'm sure the movie would have sold well, but his death being so close to release definitely helped create even more of a buzz for the film. I see Jackson's death having a helping hand in the record sales already.