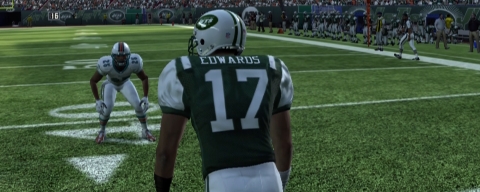 Two big transactions took place in the NFL today that will have an impact on the season and on Madden 10. Braylon Edwards has been traded from the Browns to the Jets and Michael Crabtree has finally been signed by the 49ers.
Edwards, who made the Pro Bowl in 2007, has been slumping ever since. Dropped passes have been his main problem but he has also been dealing with a lack of talent around him especially at QB. He becomes the Jets highest rated WR at an 85 which is one point above Jerricho Cotchery. Crabtree started as an 84 in Madden before being removed from the roster. His rating should be moved down into the 70s due to missing training camp, preseason, four games of the regular season, and all the practices in between.
Considering the magnitude of these two developments it seems likely they will be included in this week's roster update but that has not yet been confirmed. Leave your thoughts in the comments on what you think these moves will mean for the teams and for Madden 10!