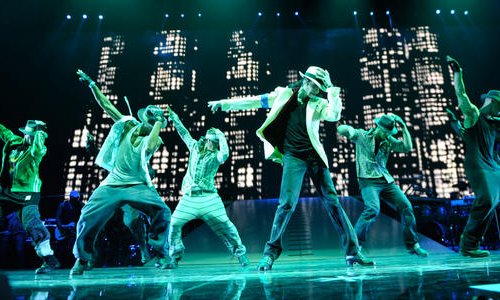 The five day estimates are in for This Is It and the disappointing performance at the box office continues. After opening with only the 7.4 million from the opening day which included Tuesday night showings, the estimate for the five day period is 32.4 million. The movie collected a decent but unspectacular 21.3 million over the weekend.
Worldwide the film has proven more successful pulling in 101 million since release. That is not anywhere near the 250 million predicted by AEG but still makes the venture a very profitable one. It will do really well when it hits DVD also. Notice the worldwide number is the one that will be most often thrown out there now that the domestic results are far from stellar.
Miley Cyrus: Best of Both Worlds opening weekend brought in 31.1 million and finished its abbreviated engagement in the theaters with 65.2 million. What was once thought a certainty is now in question. This Is It may not end up as the highest grossing concert movie ever domestically as the appeal of the movie has proven limited.
In other news the special two week run of This Is It has been extended now through Thanksgiving. Given that Sony caved to theater owners and won't release the DVD before the holidays as they had planned there was nothing stopping them from extending the time on the big screen and squeezing a few million more out of it.