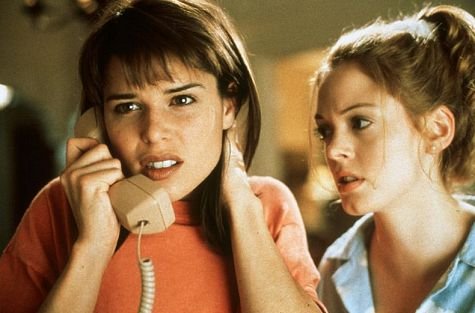 MTV sat down with Scream 4 writer Kevin Williamson to discuss the latest sequel to the 1996 horror hit. Although the movie is considered the fourth film in the Scream series, this will the first film of a new trilogy Williamson will work on.
"The fourth one is an ensemble," Williamson said of his "Scream 4" script, which is being concurrently written with a fifth script as well. "It'll take place right now, 10 years later, and it's going to take place in [Sidney Prescott's hometown of] Woodsboro. We'll have our three main characters, and we'll be introducing several more."
Along with new cast members, Neve Campbell, Courteney Cox, and David Arquette will return to their respective roles from previous Scream films.
I really enjoyed the first Scream but felt the movies have progressively gotten worse. When this trilogy completes we would have had seven Scream films released. It seems as if we will have something similar to the Saw series by the time everything is said done.