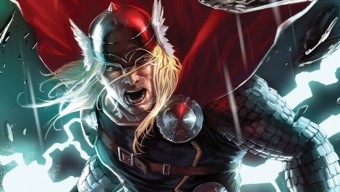 Per their Twitter account, Production Weekly is reporting that shooting on Marvel's Thor is set to start in Los Angeles in mid-January. Then, production will move to Santa Fe, New Mexico from March till late-April.
The film is being directed by Kenneth Branagh and features a loaded cast. Chris Hemsworth will play the lead role of Thor. Other cast members for the film include Natalie Portman as Jane Foster, Samuel L. Jackson as Nick Fury, and as was mentioned last month, Sir Anthony Hopkins as Odin.
Thor is expected to hit theaters May 20, 2011.