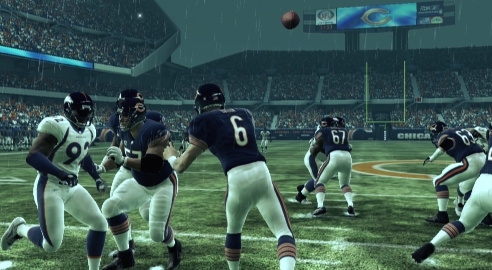 Following a three week absence the next Madden 10 roster update is slated to release on Friday. This will be the ninth of the year which puts them about a month behind the pace that they were delivered last year. Madden 09 had 13 roster updates out before Thanksgiving.
There is a lot of significant movement in this update considering there has only been one in the previous five weeks. Included are changes to the team overalls. Jay Cutler surprisingly drops only four points to an 82, Jarius Byrd leaps from a 78 to an 85, JaMarcus Russell has been benched and falls to 65, and Brett Favre is now up to a 91. Chris Johnson has also shot all the way to 96.
Continue on for the full list of changes and leave your thoughts in the comments.