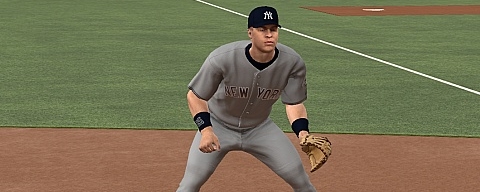 Last year the cover athlete for The Show was leaked on December 10th and officially confirmed on December 22nd. In all likelihood the announcement for MLB 10: The Show will come around the same time.  Dustin Pedroia, Ryan Howard, and David Wright have adorned the cover of the last three editions of The Show. What players are positioned to be considered for the cover for MLB 10?
Top Position Players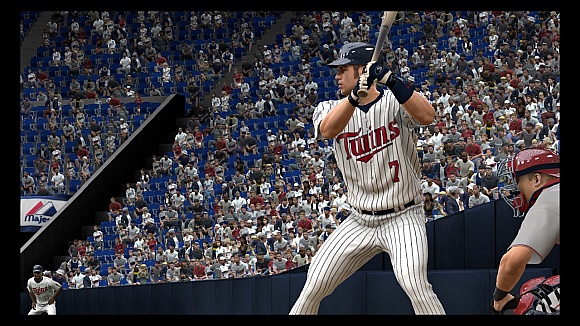 1 – Joe Mauer, C, Twins
.365 AVG, 28 HR, 96 RBI
Very well could win the AL MVP. Led both leagues with a .365 average and won the Gold Glove at catcher. Helped lead the Twins to a comeback in the AL Central eventually winning the division in a one-game playoff. All around player that is well liked and could be easily marketed. Would allow The Show to feature a cover with a player outside the northeast region.
2 – Mark Teixeira, 1B, Yankees
.292 AVG, 39 HR, 122 RBI
Along with Mauer is at the top of the list of possible AL MVPs. Not only did he tie for the AL lead in home runs with 39 but he also won the Gold Glove at first base. A new face for the Yankees that helped power them towards the World Series victory. If someone from the Yankees was chosen for the cover though it would seem that an the World Series would have offered the perfect opportunity to announce it.
3 – Albert Pujols, 1B, Cardinals
.327 AVG, 47 HR, 135 RBI
Likely NL MVP winner making that the third time to come away with the award. His 47 home runs were tops in baseball.  One thing that could hold back Pujols is his history with other games. Generally, but not always, the companies look for a fresh face especially one that hasn't been with the competition in the past. He has been on the cover of EA Sports' MVP 2004 and 2K Sports' The BIGS.
4 – Ichiro, CF, Mariners
.352 AVG, 11 HR, 46 RBI, 26 SB
Finished second in batting to Mauer with a .352 average and is another in the ranks of Gold Glove winners. Ichrio became the first player in history to have nine consecutive seasons with 200+ hits. In some cases a foreign player doesn't make much sense to be a cover athlete especially when it comes to the promotion of the game. Generally companies would want someone with good English speaking skills. Ichiro is extremely marketable though and has proven himself to be entertaining as an interview and in commercials.
Top Pitchers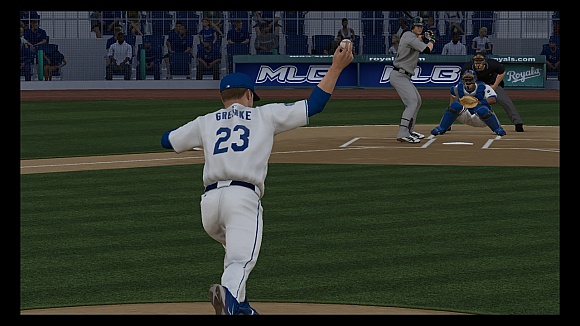 1 – Zack Greinke, SP, Royals
16-8, 2.16 ERA, 6 CG, 3 SHO
Greinke had to deal with playing for the Kansas City Royals and facing powerful AL lineups throughout the year yet still put up those stellar numbers. Ultimately it is hard to envision a Royals player making a cover though. There just isn't a big enough following of the team. Even as a Cy Young winner he won't be immediately recognized by the casual baseball crowd.
2 – Mariano Rivera, RP, Yankees
3-3, 44 SV, 5 Post-Season SV
A future Hall of Famer would make for a great cover. Coming off a year where he closed out the World Series makes him even more appealing. As with Teixeira though an opportunity to make an announcement during the WS passed which could be a sign that the cover hasn't gone to a Yankees player.
3 – Felix Hernandez, SP, Mariners
19-5, 2.49 ERA, 2 CG, 1 SHO
Any other year Hernandez would have won the Cy Young. Tied for the league lead in wins with 19 but had only five losses on a team that did not have much offensive output. Young player that is coming into his own as a true staff ace.
4 – Roy Halladay, SP, Blue Jays
17-10, 2.79 ERA, 9 CG, 4 SHO
As steady as they come had another great year on a poor Jays team. Name was in the news throughout the season due to trade rumors. That may continue to be the case in 2010 which could be a positive or a negative depending on how you look at it. Probably hurt somewhat by playing in Toronto.
Prediction: Joe Mauer seems to be the most likely choice. For a dark horse selection Mariano Rivera.