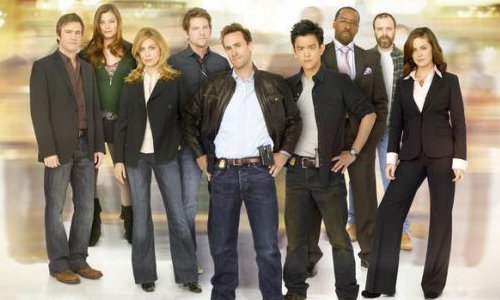 FlashForward has been having its issues which include ratings drops, complaints about the story progression from fans, and production shutdowns. It hit yet another series low in ratings last night. Despite this there was some hope with the writers having acknowledged the problems and promising that upcoming episodes would address them. Big developments were supposed to take place in the next few that had been slated for January. However now the show won't even be returning until March 4th.
This is a gap that was not planned to take place. V premiered and showed its first four episodes but everyone knew that wasn't returning until March (officially now the 30th). FlashForward was supposed to take off for the holidays as most original programming does and then come back full force in January. This delay also means that the episode that was lined up to air on April 29th, the day of the flash in the show, will not be the one to coincide with the date.
This is yet another bad sign for the future of the show. It will now lose what momentum it does have and there is little chance that people who gave up on it will all of the sudden become interested three months from now. There appears to be little to no chance of a second season as a turnaround seems even more unlikely given the latest news.