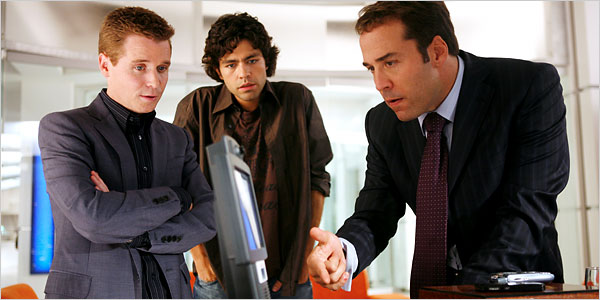 The Hollywood Reporter is reporting that HBO's hit series, Entourage, may be getting a movie. Executive producer Mark Wahlberg told THR.com that there will be two more seasons of the show and then a movie.
"We'll see; there could be more," Wahlberg stated, "But then, a movie.""

It is not out of the realm of possibility," offered an HBO spokeswoman. "Right now, the creators are concentrating on the new season."
A movie based off the show would definitely be interesting. I'm not sure what direction the film would take, especially when you consider that each episode is around a half hour long. I've still watched the series, even though I've thought the last few seasons have been somewhat disappointing. I've thought the most enjoyable episodes of the show were when Ari, Lloyd and Drama got the most air time. It would be nice to see something like that happen in the movie. I just hope the E/Sloan storyline doesn't have a major part.