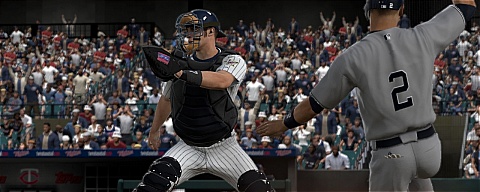 SCEA has released the first screenshots for MLB 10: The Show. There are six in total and one of them confirms the addition of a Home Run Derby which has been lacking from the series.
The cover athlete is expected to be revealed on Thursday. Based on the images released it seems that Joe Mauer may be the front-runner.  The AL MVP is featured in two screens which may or may not be an indication that he will be the representative chosen. Last year along with the cover announcement came the full features list but it is unknown whether that or detailed previews will accompany the cover reveal.
Check out all the screenshots in the gallery and leave your thoughts on them in the comments!