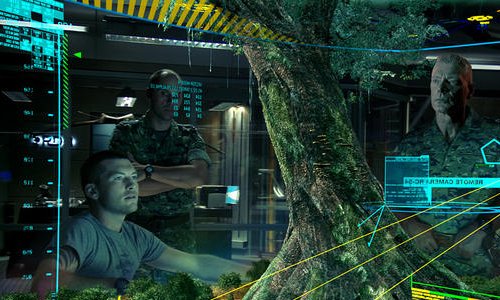 Avatar appears to be on the way to a weekend take close to $80 million. Along with the early midnight showings the movie was able to pull in $27 million on Friday. Increased prices in ticket sales due to 3D and IMAX screenings helped boost the take. Long term prospects are very good. This is one of the rare times where the opening weekend results won't be nearly as interesting as following how it does in the weeks ahead.
The natural comparisons to Titanic are there but Avatar will not end up taking the same path at the box office. Titanic opened strong but still only made $28 million for the entire first weekend. It then went on to become the biggest grossing movie of all time. It didn't fall under $20 million for an astounding 12 weeks.
With a larger opening weekend Avatar won't see increases in future weeks that Titanic did. However it is primed to sustain itself for a long time to come. It's opening day exceeded that of Up and Star Trek both of which went on to make over $250 million.
Avatar has become an event movie, one that is recognized for having to be seen in theaters. Most IMAX theaters are sold out through the rest of the month and 3D sales will remain in demand. Many theaters were selling out yesterday but its overall screen count is lower than some blockbusters because there are only around 2000 digital 3D screens it could occupy.
The drop-off from week to week could be very limited. Word-of-mouth is incredibly good. A cross-section of posts on Twitter that I examined were all positive with comments such as "best movie I've ever seen" and "amazing". Also it is important to note that the weather in the Midwest and Northeast kept people home that may have otherwise made their way out to see the movie. Those dollars should roll in sometime in the near future again buffering any drop-off.
Whether it will be able to sustain and challenge the top grossing movies of all time remains to be seen. It will have a challenge from Sherlock Holmes next week but after that it will be in the clear for a while. Getting attention in awards season will contribute even more. Avatar has already been nominated for Best Picture from the Golden Globes and is believed to be a contender for one at the Academy Awards. At the very least it will win awards for technical achievements.
Update 12/21: For the full weekend results click here.
Follow all the articles on Avatar's box office on the tag page.