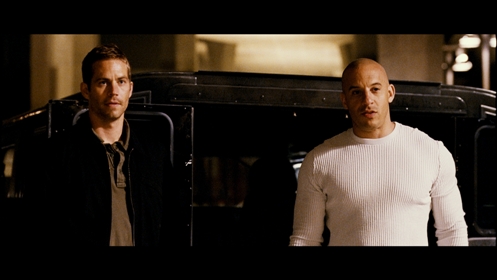 Can't get enough of Vin Diesel? Me either. And now we are going to see a bit more of him as we find out today there are two new Fast & Furious films in development. According to Vin Diesel's Facebook page:
If 2009's 'Fast and Furious' was chapter one, what writer Chris Morgan just delivered is Chapter 2 and chapter 3. I have never been submitted a two story saga from a studio before… it is very exciting, and shows a commitment level that is hard not to respond to.

Excited about the sexy locations the filming of this saga would take us… this novel like story, that has twists and unexpected turns that is authentic, truthful and challenging to the characters.
Sure the Fast & the Furious movies are cheesy, feature some bad acting, and far fetched storylines, but they are mindless fun. You don't go see one of these movies expecting intense drama or Oscar-worthy performances. Take the film for what it is; a fun action movie. Plus how can you not enjoy a movie with fast cars, half naked women, and of course Vin Diesel?