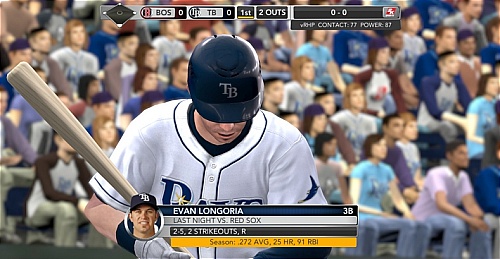 While the well received NBA Today feature from NBA 2K10 has been known to have made its to MLB 2K10 as MLB Today there wasn't much in the way of detail on how it would be integrated. Now 2K Sports has released a blog that lays out the feature which can be read in full here. Though it is relatively brief the blog describes ways that MLB Today drives the commentary and statistical presentation in the game.
Now that your game and your league are synched up, the door is thrown open for dynamic commentary and presentation that's based on what's happening in the real Major League Baseball… Examples include knowing your team just swept a three game series, knowing your third baseman went off for five hits and a couple bombs in the road win against the Dodgers Thursday night and that he's hitting a cool .313 this season, knowing this is the first of a four game series between the two teams, and that your season series stands at an even 4-4.
Having gotten to experience a similar feature in NBA 2K10 how do you perceive this will transfer over and benefit MLB 2K10? Leave your thoughts in the comments!