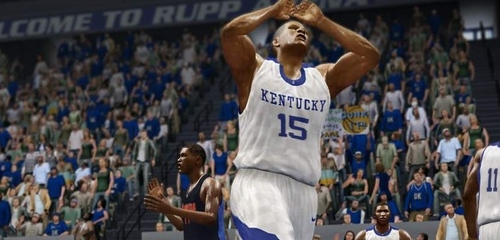 Earlier today Electronic Arts released their third quarter fiscal 2010 report which also included a list of titles planned for release in the coming fiscal year. All the usual suspects were listed with the exception of one. In addition to to that the rumored release date frame for a couple new franchises can be confirmed as well as the addition of a new fighting title in the works.
As I've been discussing the likelihood of for months it now appears a foregone conclusion that the NCAA Basketball series has been canned. It was not included on the fiscal 2011 list which had every other yearly title on it. The signs have been there for a while and included poor sales, complete lack of any post-release support, development team movement, and continued talk of trimming unprofitable titles. There is also the continued issue with collegiate player representation which has resulted in lawsuits and would end up making future college basketball offerings even less appealing than they already were. EA Sports has not made the cancellation official but that will likely happen in the near future.
There were also a few other games to take note of based on their listing in the report. Both NBA Jam and EA Sports MMA are headed towards release in the October-December quarter. I still think there are way too many sports games slated to release within a period of just a few months that it hurts their potential to an extent. Though with NCAA out of the way November is pretty wide open in advance of the holiday buying rush.
Interestingly there is an as of yet unnamed/unannounced "Fighting Title" slated for release in the January-March 2011 quarter. Let the speculation begin on that…