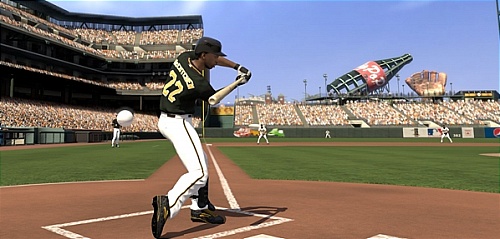 There has been a high level of discontent towards MLB 2K10 based on the information that check swings had been removed from the game. After all 2K10 is being promoted with the focus on the pitcher vs hitter battle and lacking check swings, a staple of baseball video games and a critical element of every MLB at bat, is a serious knock on credibility.
Today 2K Sports announced that check swings will be added into the game in an upcoming patch. Unfortunately it was not specified whether it will be in a release day patch or if there will be a wait time until it arrives. The addressing of the topic took place in a blog released today which can be read in full here.
The explanation that because of the new camera angle "you will rarely find yourself in a situation where you are trying to check swing" is completely shallow and doesn't identify the reasoning why they should be in regardless. It is certainly good news that check swings will be patched in but it should never have come this in the first place. If they are in a release day patch then nothing has been lost but if there is wait time to getting them in the criticism would remain valid.