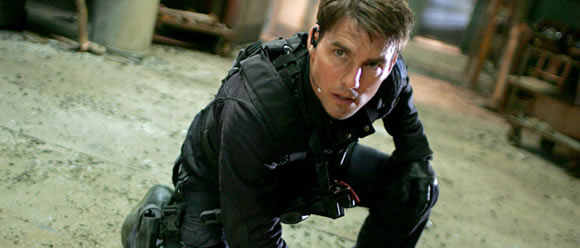 AccessHollywood.com is reporting that Tom Cruise will produce and star in "Mission: Impossible IV". J.J. Abrams, who also directed the third installment of the franchise, will be joining Cruise as a producer for the film.
"Tom and J.J. are great talents and we are excited to be working with them to re-launch this legendary franchise," Paramount Pictures Chairman & CEO Brad Grey said in a statement on Tuesday.

Both Cruise and Abrams are working together to find a director for the film, which will be released on Memorial Day weekend 2011. The film will go up against Warner Bros.' "The Hangover 2," also slated for that weekend.
It sounds as if Abrams will stick to producing the film, with someone new coming on board to direct. The script will be penned by Josh Appelbaum and Andre Nemec. The franchise has done well as far as sales go, grossing more than $1.4 billion globally.