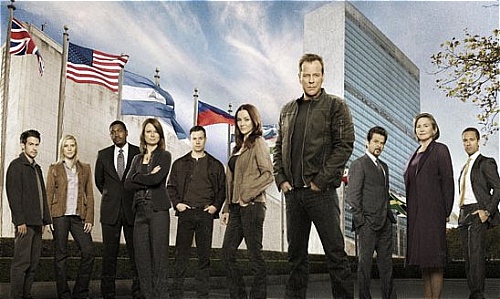 It has been discussed for years but now it finally looks like it is going to happen. A movie continuation of the hit TV show 24 is actively in development. Screenwriter Billy Ray has been hired by Fox to work on the project. He has written some good thrillers including Breach, Flightplan and State of Play.
The movie will find Jack Bauer overseas in Europe for the first time. One point of contention about a possible film has always been whether it would keep the real-time format and just run through two hours or if it would lose it's appeal by going away from what the show has always been known for. They've ultimately decided to take the events of a full day and pack it into two hours.
The eighth season of 24 has been pegged as possibly being the last due to Kiefer Sutherland's contract being up. However ratings are still strong and many expect that Fox will continue the series and make a deal with Sutherland to continue in the role. How the 24 movie will fit into the timeline, whether it would be between seasons eight and nine or if it could even end the story of Jack Bauer, still seems to be undecided.