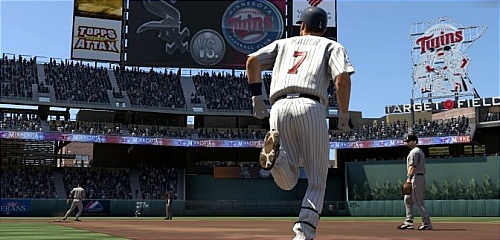 SCEA has released another new blog for MLB 10: The Show this time detailing the real time presentation that has been added for this year. Rather than just talk about the concept behind it they've done something interesting by creating a video that shows via picture-in-picture what is seen while playing the game up against the live production camera that is used for this presentation style.
From the pitcher toeing the rubber until the next batter walks up to the dish, you'll experience continuity with the seamless animations and positional intelligence of each player on and off the field. All new camera angles and cut-timing capture the player's new movements and further enhance the presentation mode by mimicking the camera work seen on televised MLB broadcasts.
Continue on to check out the video and leave your thoughts in the comments!