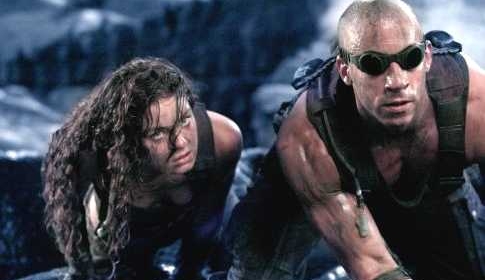 Variety is reporting that Vin Diesel has signed on for another movie in the "Riddick" series which began with the character being introduced in Pitch Black and followed with the sequel The Chronicles of Riddick. This new film will simply be titled Riddick.
Plot details are being kept under wraps. But insiders say the third outing will hew closer in tone to the cult hit "Pitch Black" and will focus on the character of Riddick as opposed to the universe he inhabits
The director and screenwriter from the first two, David Twohy, will return for the same duties on Riddick. Diesel will coordinate filming with his other project in the works Fast Five. Though Chronicles only made $58 million domestically it ended up being profitable. It eventually earned $116 million worldwide and launched a successful video game franchise.