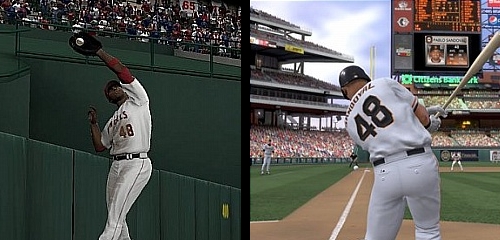 One topic I'm getting a lot of questions about pertains to the demos for MLB 10: The Show and MLB 2K10. Unfortunately neither company has communicated a confirmed date for release yet. Here is the latest that I have been able to gather on both.
There is a strong likelihood that the MLB 10: The Show demo will be out tomorrow. Sony has not confirmed all the content for the PSN update as they usually announce the entire lineup the day of and I have been unable to get a statement confirming one way or the other. Even if it does arrive tomorrow it would be two weeks later than it came out last year and I have trouble believing with the confidence SCEA has in the title that the demo would be another week away. That would leave just four days before release of the game. (Update) No demo in the latest PSN update and no confirmation it will be out next week either. Strangely silent on the topic.
In a tweet today a 2K Sports rep stated that he won't know news about when the demo is slated to release until possibly the end of the week. This is a disconcerting statement given that it will either drop next Tuesday or disaster, with it not arriving until after the game is out. Hopefully it is the former but it now seems possible that they've decided to hold the demo back which would be a terrible sign. We already only have 12 more days to go through and there still are no gameplay videos available. There is definitely reason for concern, though that could all be settled with the simple release of gameplay and the demo being confirmed for Tuesday.