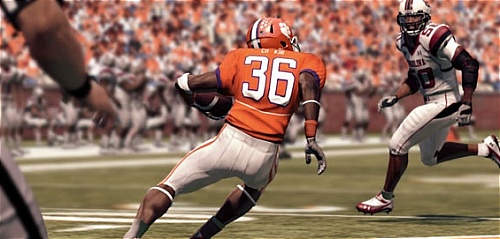 ESPN has posted up an article that goes over nine changes that will be introduced in NCAA Football 11. You can read the article in full here. Included is the first screenshot for the game which can also be viewed full size in the gallery. The screen displays some of the additions that are mentioned. The early info discussed includes:
Tweaked Pro-Tak gang tackling
Online Dynasty will have all bowl games played in a single week
Dynamic conference logos for when teams move conferences
What do you think about these additions and changes? NCAA Football 10 was packed with features but lacked in gameplay advancements, atmosphere, emotion, and authentic touches. Are these things signs that NCAA 11 will provide improvement in those areas? Leave your thoughts in the comments.