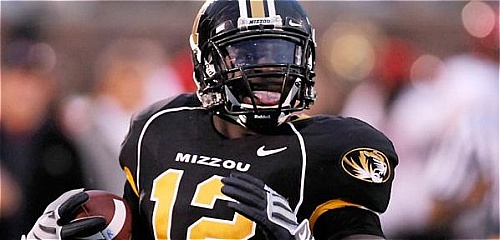 The linebackers came across as a lot less flashy than the group at defensive end. Actually some of the defensive ends outdid the linebackers in their own drills. Brandon Graham tweaked a hamstring running the 40 and had to pull out of the drills after that. Two middle linebackers that scouts are really wanting to get a look at in Rolando McClain and Brandon Spikes have disappointingly pushed full assessments until their Pro Days.
Most Impressive
Sean Weatherspoon (Missouri)
Very impressive day for Weatherspoon as he looked great in the drills. He came in second for the most bench press reps at the position with 34 and had a very impressive 4.57 time in the 40 which was near the top as well. Combined with his performance at the Senior Bowl he looks like a good bet to go in the lower first round.
Jamar Chaney (Mississippi State)
Probably the best day numbers wise in the group but still a relative unknown to many. He had the fastest 40 time with a 4.54 and came in near the top in bench press reps and vertical jump. Looked very fluid in the drills. He comes off a great Senior Bowl as well having won the defensive player of the game for the South team.
Daryl Washington (TCU)
I was extremely impressed with his footwork and explosiveness. He looks very smooth in his movement and turned in a great 4.57 40 time. His continued rise could land him second round consideration.
Donald Butler (Washington)
Butler could be a great choice in the mid-rounds. He benched the most of the linebackers with 35 reps. That was more than all but four of the lineman also. Yet another player coming off a really good showing at the Senior Bowl so the two put together have lifted his stock most likely to the 3rd round level.
Disappointments
Rolando McClain (Alabama)
At the last minute McClain pulled out of participating in the combine. There is the question of whether he has the speed to make for a top 10 pick at the position. Linebackers are rarely drafted that high and if he puts up a disappointing 40 time then he will probably slip into the mid-later first round.
Brandon Spikes (Florida)
This is another guy who teams are weary about because of perceived lack of speed. Spikes chose not to run the 40 and will do so instead at Pro Day.  He took part in the drills but didn't stand out in any of them.
Micah Johnson (Kentucky)
Turned in the slowest 40 time in the linebacker group with a 4.99 40. Appeared quite stiff when compared to the others working out. He has probably slipped into the later rounds.