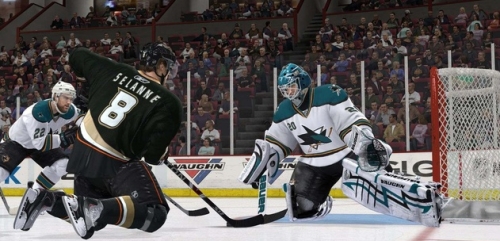 When it was finally confirmed last week that the NHL 2K series would be halted on the 360/PS3 it was stated that NHL 2K11 would in fact be released on the Wii. At the time it made sense considering the lesser development costs and having no competition on the casual heavy console. Now though it looks like that competition has arrived as a Walmart blog posting has revealed that EA Sports will be bringing NHL 11 to the Wii.
EA is going to be bringing their NHL game to the Wii system this year for the 1st time. They showed us a video last week and it really looks like it could be something special.
This is a significant blow to the potential of NHL 2K11 on the Wii and the future of the series on other consoles (which already appeared very bleak). The advantage that 2K11 has is the base of players that purchased last year. It will be a battle to keep those players though, let alone grow sales, when faced with another hockey offering on the market. EA NHL has become the hockey game of choice on the HD consoles with reach going far beyond just fans of the sport. That mainstream appeal will give it an edge on a console where purchases are made primarily off titles and reputations. Team sports games generally have not translated that well or sold well on the Wii. That being said the companies continue to try and tap into the large user base that the console offers.