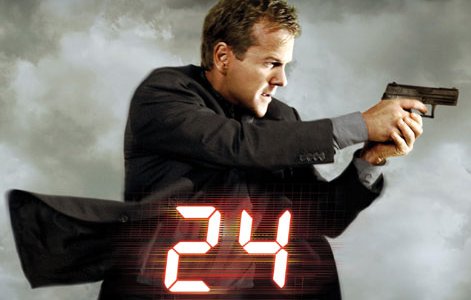 Variety is reporting that time is running out on 24's run and its current eighth season will be its last. While Fox is thought to be shopping it to other networks it is unlikely any would pick it up under the circumstances. A final decision on the fate of 24 will supposedly be determined within the next few days.
This does not come as much of a surprise. It is the final year of Kiefer Sutherland's contract, the ratings are still good but they have been slipping the last few seasons, and the series is expensive to produce. The show has become stale recycling the same plot twists or going for shocking moments that make little sense otherwise. Having peaked with season five, 24 bottomed out in season six and has never fully recovered.
24 will continue on though with the feature film project that is in development. That will find Jack Bauer overseas and drop the real-time format, instead compacting a day's worth of events into the two hour movie.